Sixth Sunday in Ordinary time - World Marriage Day
"Marital love is inseparable from marriage itself, in which fragile and limited human love meets divine love, which is always faithful and merciful." Pope Francis
Readings
Sir 15:15-20 He never commanded anyone to be godless.
(Sirach also called Ecclesiasticus)
Ps 118:1-2,4-5,17-18,33-34 Response: Happy are they who follow the law of the Lord.
1 Cor 2: 6-10 God in his wisdom predestined our glory before the ages began.
Alleluia! Alleluia. Blessed are you Father, Lord of heaven and earth.
Mt 5: 17-37 Such was said to your ancestors; but I am speaking to you.
Keep God at the centre of your marriage.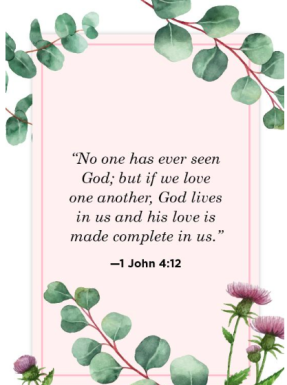 Homily Studio podcast
Listen to the Homily Studio for a conversation on this weeks' scripture readings. The podcast is available at this link from Monday 6 February.
Suggested Prayer of the Faithful
On this World Marriage Day, God of Love, you promise blessing to those who experience poverty, hunger, loss, or exclusion. May married couples always turn to you in their times of adversity, remembering that you are the source of the love that holds them together.
Response: E te Ariki: Whakarongo mai ra ki a matou or
Lord hear us/ Lord hear our prayer
A Blessing
Kia hora te marino; kia whakapapa pounamu te moana; kia tere te karohirohi i mua i tou huarahi.
May the calm be widespread; may the surface of the ocean glisten like the greenstone; and may the shimmer of summer dance across your path forever.
More resources
There are more ideas on https://catholicmarriagenz.org.nz/resources/
Pope Francis "All true marriages are a gift from God."
According to Christian revelation, marriage is more than a ceremony or social event; it is not a mere formality or an abstract ideal, but instead "is a reality with its own precise consistency." Given that reality, and the fact that marriage takes place between real men and women, with all their limitations and failings, the Pope asked how marriages can be engaging, faithful, and permanent.
The answer, he said, lies in the fact that all true marriages, even non-sacramental marriages, are a gift from God to the spouses. For this reason, marriage cannot "be reduced to a sentimental plane or to mere selfish satisfactions"; that is, one must reject the idea that a marriage lasts only so long as romantic love does.
Instead, Pope Francis said, "marital love is inseparable from marriage itself, in which fragile and limited human love meets divine love, which is always faithful and merciful."
We can fulfill Jesus' command that we "love one another" – which also pertains to marriage – because "it is He Himself who sustains spouses with His grace."
Marriage is good and, in fact, "a good of extraordinary value for everyone," not just spouses and children, but other families, the Church, and the whole world. Proclaiming the "Gospel of the Family" is one of the essential tasks of the Church.
Vatican News: Pope Francis 27 January 2023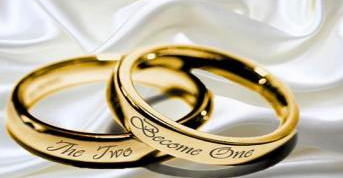 "Marriage based on an exclusive and definitive love becomes an icon of the relationship between God and his people and vice versa. God's way of loving becomes the measure of human love." (AL #70)