National Liturgy Office web page contributions
Interested in studying about Liturgy? A new opportunity.
Liturgy Brisbane Learn & Discover offers online training courses for all involved in liturgy and liturgical ministry.
Short courses include:
Ministers of the Communion for the Sick
Music ministry in the Liturgy
Liturgy for Primary teachers
Ministers of the Word
Engaging Course Content & Presentation
Learn at your pace when you want to learn with comprehensive, multi-modal and engaging training, all from the comfort of your own home.
A certificate will be issued on course completion.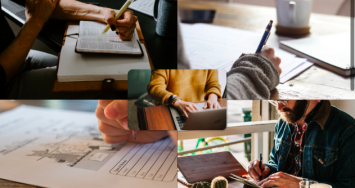 Your opportunity to share resources and ideas on this website.
We are interested in hearing from anyone who would like to contribute ideas to share with readers for the National Liturgy website. We will publish your text as you send it without editing from our staff.
On the "What's new?" page there will be a link to the page where your contributions will be published. Email liturgy@nzcbc.org.nz Subject line: Sharing comments and ideas.
To gain your interest, we are delighted to share a personal reflection on Writing the Prayer of the Faithful from Dunedin writer Jan MacLeod. Click on this link HERE